Gemstones and Birthstones
Birthstones, Gemstones and Colored Stones
Celebrate Life's Special Moments with Diamond & Gemstone Jewelry
Have you ever thought of purchasing birthstones, gemstones and colored stones? There's something special in our customers' eyes when they come in searching for the perfect birthday, anniversary, or 'just because' gift. Better yet, a special sparkling treat for themselves.  It's a beautiful sight that gets even better when they discover the right fine diamond jewelry or colored gemstone in our showcases.
It's our goal to have something for every customer, whether that's a beautiful pendant, lovely earrings, colorful bracelets, or today's most fashionable rings. We also carry an incredible array of sterling silver jewelry. This is great for everyday wear or when you want to buy yourself a little something.
Ever wondered what your birthstone was or what it looked like? Below is a list of birthstone with photos to answer that very question. Before you get too discouraged, many months have alternate birthstones with other color options available.  At Hoover's we have many of these options and more. Click on this link to see many of the options available to set colored stones into!
Some gemstones require slightly more care than diamond jewelry does. This is because they aren't as tough according to the Mohs Hardness Scale. Please come in to Hoover's Jewelers and we can talk about the best options available for you!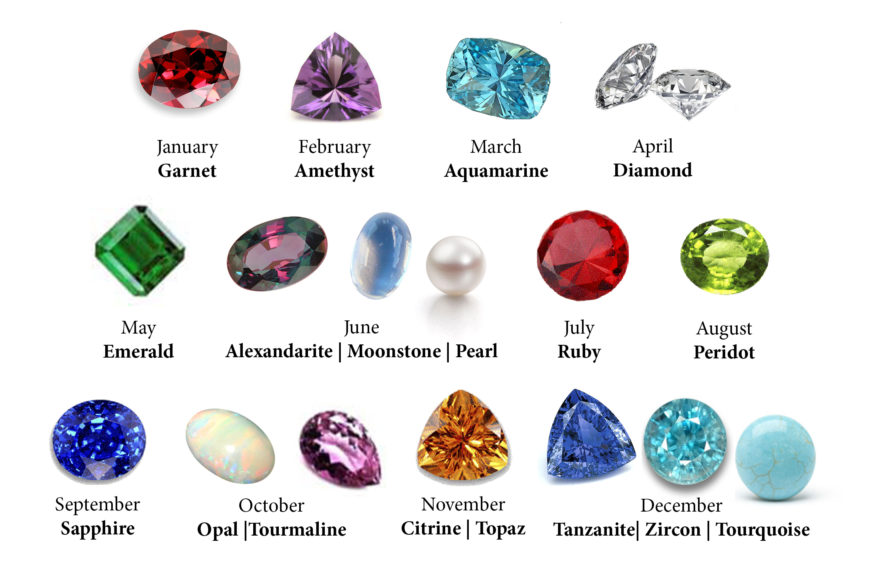 Many stones are based off color, the more color the stone emits, the more beauty is conveyed. Below is a color Hue Scale and a Tone scale that may be able to answer some questions you may have. GIA and it's Graduate Gemologists use these scales when appraising gems in the color they emit. The photo below, only covers a few gems, but our Gemologists and staff are happy to answer any questions you may have. It's no question, gemstone jewelry is a beautiful choice.